You Are Not Alone
 . . . connecting patients with volunteer cancer survivors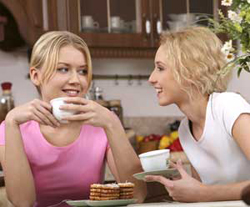 No matter how loving or supportive your family, friends, and medical support group are, they cannot understand what you are feeling quite like those who have experienced your same situation. Our mentor service will match you with someone who survived the same type of cancer. Even though the direction of your own treatment is ultimately your decision, your connection with a supportive cancer survivor eager to share with you what they have learned can be very helpful.
To Be Matched With A Survivor
If you have been diagnosed with cancer and would like to be matched with a cancer survivor of your type of cancer complete this form and click the "Submit" button or you may call (913) 725-1600. You will then be contacted by a volunteer.