Which Treatment Facility is Right for you?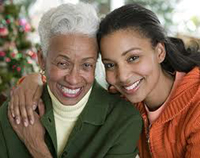 If you've just been diagnosed with cancer, you have many decisions to make. Among the most important is deciding which cancer facility you'll use for your  treatment. Before you decide, determine which attributes of a cancer treatment facility are the most important to you. Then choose the facility that best meets your needs.
Things To Consider
Below is a list of things to consider regarding cancer treatment facilities.
Review the list, which is arranged in alphabetical order. Then, use the space at the start of each item to rank the items by importance. For example, if the availability of clinical trials is most important to you, rank it number one.
Once you're finished, highlight the ones with the lowest numbers — perhaps your "top 10" — so you can easily locate them. Or, transfer the top-ranked items to the blank space at the end of this article. Then keep the list handy when you talk with representatives of treatment facilities, so you can ask questions about the things that count for you.
___  Accreditations. If a facility has been approved by the American College of Surgeons Commission on Cancer (http://www.facs.org/cancerprogram/index.html), it has met certain quality standards. Additional measures of excellence and comprehensiveness are the designations made by the federal government. The National Cancer Institute recognizes three levels of cancer treatment centers, for which you can examine the designations and criteria on their Web site (www.cancer.gov/research/nci-role/cancer-centers). Institutions in the Children's Oncology Group are listed at www.curesearch.org/resources/cog.aspx. In addition, physicians you know may be willing to share their thoughts about the reputation of the facilities you're considering.
___  Amenities. Some facilities have a parking garage; some offer valet parking. Other amenities include child care during treatment, beauty/barber shops and outpatient pharmacies.
___  Appearance of Facility. Take this into account if you want a tastefully decorated room for your treatment and you care about the overall appearance of the facility.
___  Available Testing. Check to see if the facility offers any specific type of testing you will need. For example, if you developed cancer at a young age or have a family history of cancer, you might want to have access to genetic counseling and genetic testing.
___  Clinical Quality Indicators. The facility should be willing to share with you its clinical quality information, such as its infection rate, frequency of medical errors and patient survival rates.
___  Clinical Trials. The availability of clinical trials for your type of cancer will make it possible for you to tap into promising treatments that are still experimental.
___  Convenience. You may have reasons for wanting a facility in your hometown. Even if the facility is in another city, the proximity of that city to your hometown might make traveling less expensive.
___  Cutting-Edge Technology and Equipment. If there are new technological advances in care for your type of cancer, find out whether the facility offers them. For example, newer radiation therapy equipment may be able to target a tumor with pinpoint accuracy, minimizing damage to surrounding tissues.
___  Educational Resources. The facility may have a resource center or library that offers a variety of educational materials for patients and caregivers.
___  Ethics Consultations. Some facilities have ethicists available to help you and your family work through difficult treatment or end-of-life decisions.
___  Family and Caregiver Support. Examples of services include support groups, counseling and caregiver training in techniques to help the patient, such as touch therapy.
___  Financial Considerations.Find out whether the facility participates in your insurance plan and how much you'll have to pay for care out of your own pocket. Ask whether someone could help you locate financial assistance resources if needed. In addition, some facilities negotiate discounts with airlines, hotels and ground transportation services for patients and their caregivers.
___  Information Technology. When you're a patient, you may want to communicate with the facility or your cancer care team by e-mail. If it's an inpatient facility, find out if computers are available for patient use; some facilities even offer a business center with more extensive services.
___  Inpatient or Outpatient. If you want to stay in the facility for the entire course of treatment, look for an inpatient facility. But if living somewhere else during treatment appeals to you, look for an outpatient facility.
___  Multidisciplinary Care. This means the facility uses the team approach to care and takes into account the physical, emotional and psychological effects of a cancer diagnosis. The team may include medical, radiation and surgical oncologists; a diagnostic radiologist; a pathologist; an oncology nurse; a pharmacist; an oncology social worker; a dietitian; and a chaplain.
___  National Rankings. Rankings of hospitals and physicians range from U.S. News & World Report's "America>'s Best Hospitals" report, which is free, to physician rankings prepared by organizations that provide the rankings for a fee. You can view the U.S. News & World Report's "Best Hospitals: Cancer" list at www.usnews.com/directories/hospitals/index_html/specialty+IHQCANC/. Review the methodology behind any ranking program you're considering to make sure the criteria used are reasonable.
___  Palliative Care Programs. The goal of palliative care is to provide symptom relief and pain management and improve your quality of life. Palliative care can be provided along with curative treatment, and it can continue if curative treatment is no longer effective.
___  Patient Advocate. Some facilities assign an advocate to each patient at registration. The patient advocate serves as a liaison between the facility and the patient and helps the patient find resolutions to any problems that occur.
___  Patient Navigator. "Patient navigation" refers to the assistance some facilities offer to patients from disadvantaged groups, such as minorities, to help them chart a course through the health-care system and overcome any barriers to quality care. The patient navigator helps the patient get information on treatment options. He or she may set up appointments with a culturally sensitive caregiver, arrange for a translator when needed, coordinate transportation to and from care, secure child care during treatment, arrange financial support for the patient and link the patient with follow-up services after treatment. More information may be obtained from the National Cancer Institute's Center to Reduce Cancer Health Disparities at http://crchd.cancer.gov, or by calling (301) 496-8589.
___  Personal Recommendations.Your current physician, your family and your friends may recommend facilities for your consideration.
___  Religious Services.Chaplains and scheduled religious services may be available for patients and family; ask which religions are represented. A chapel or special room may be available for individual prayer or meditation.
___  Social/Mental Health Counseling. Oncology social workers and other types of counselors may be available for patients and their families.
___  Specialists For Your Type of Cancer. Doctors who specialize in your type of cancer deal with it every day and bring a wealth of experience to the table for your care. This is especially important if you have a relatively rare type of cancer.
___  Support Groups. People in these groups know what you're going through because they've experienced the same kind of cancer themselves. Support groups may hold in-person meetings or be available online or by phone.
___  Timely Treatment. Look for a facility that can treat you soon after diagnosis if you or your doctor consider it important.
___  Translation and TDD Services.If your English skills are limited, ask about the availability of translators. If you're hearing-impaired, check on the availability of TDD equipment.