Hodgkin Lymphoma Lymphoma Survivor
Desire to Survive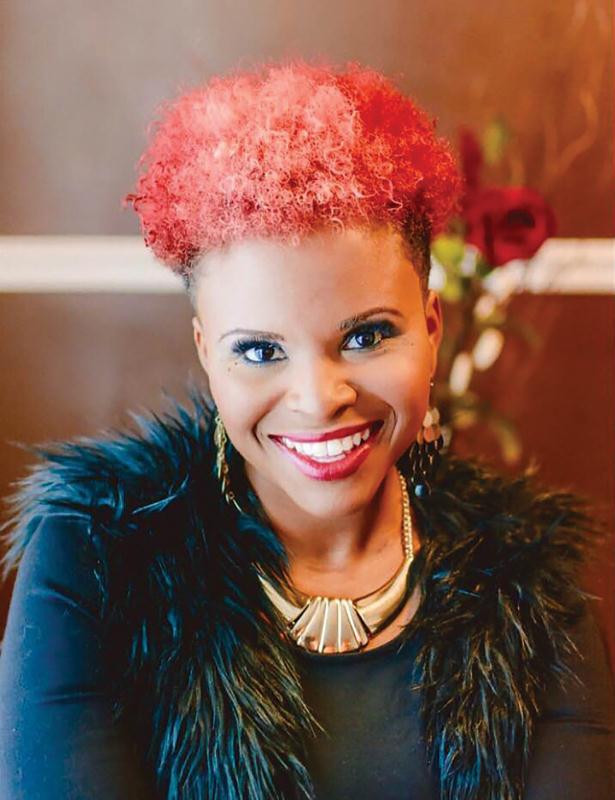 When Erica Campbell was 27, her life changed in a way she never expected. She was diagnosed with Stage IV Hodgkin lymphoma. Now, Erica is cancer-free and she is using the lessons she learned to help others with cancer.
In November 2012, I couldn't get rid of a cough. I tried orange juice and over-the-counter meds, and my doctor prescribed antibiotics and cough medicine with codeine. He finally gave me a referral to a radiologist, and the results from a CT showed enlarged lymph nodes surrounding my lungs. He was concerned about lymphoma or sarcoidosis.
After a series of specialists and inconclusive biopsy results, my doctor recommended surgery to remove and test a lymph node. A week before surgery, I got sick and went to the ER. After a CT, the ER also suspected I had lymphoma.
Before surgery for my second biopsy, I wasn't feeling good at all. I was so weak I could barely walk. I was scared because not only was I having surgery, I had no energy left.
My doctor said my red blood cell count was very low and that contributed to my weakness. I also needed a blood transfusion—just another issue I definitely didn't need! Before surgery, the doctors had to relax my throat because of my persistent coughing. When I woke up after the surgery, it was hard to talk and I had a panic attack. I was scared, and just wanted to know what was wrong. The doctor told me I had Hodgkin lymphoma.
The director of the cancer center connected to the hospital visited me before I was discharged. I felt comfortable with her right away, and she became my doctor. I had two bone marrow biopsies. When she read my results, my doctor told me the lymphoma was Stage IV but it was highly curable.
I started a 12-round chemotherapy regimen, but my platelet count was low. I needed more transfusions. The port in my chest was infected, which I later learned was due to the MRSA virus. Not long after, I was diagnosed with the Shingles virus.
During the first half of the treatment, the corticosteroids were building up my immune system, and I felt fine. Then I started to feel sick to my stomach, weak and sluggish. I had ups and downs, but my doctor and my family encouraged me not to give up.
As supportive as they were, my friends and family were as new to this diagnosis as I was, and they didn't have the experience to help me. I reached out to Leukemia & Lymphoma Society and talked to someone in its peer-to-peer program. Talking to another person in my shoes gave me hope and helped me tremendously. Along with reaching out to support groups, I recommend using the resources at your hospital or cancer center. My social worker was really helpful. She also put me in contact with some financial resources.
I had six months of chemotherapy, and my doctor decided I didn't need radiation therapy. I'm so thankful I met my doctor. She always made me feel like I was her only patient. She, and God, literally saved my life.
Once I felt better, I knew it was time to help someone else. I had a great job as a protection officer with the government, and I enjoyed traveling. Having cancer was hard but I was able to get into the right mindset for getting through the rough times. I wanted to reach out to other survivors through networking, social media and other nonprofits to give them the kind of support that helped me, so I founded Dzire2Survive LLC. My mission is to improve the quality of life of patients and their families touched by the lymphoma disease through education. Also, I feel you don't hear much about blood cancers, so I want to raise awareness. I want to inspire patients with peer-to-peer comfort to help them continue to fight. I am an ambassador with Leukemia and Lymphoma Society and have raised more than $5,000 over the last three years with my team "Dzire2Survive." We have had an impact on so many lives at the LLS Light the Night Walk, along with other Blood Cancer Awareness walks.
Knowing that you're not walking alone through this journey is so important. The motto I live by and share with other survivors is "Never give up on your fight and continue to survive with your beautiful smile…Dzire2Survive."