Download Your Complete Guide Today!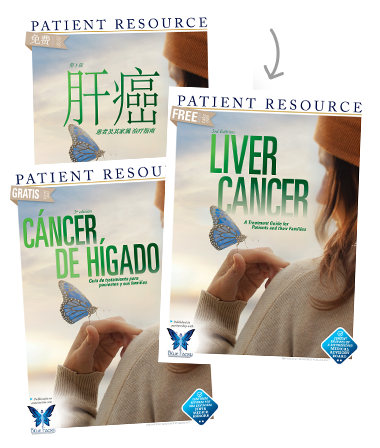 Liver Cancer
Clinical Trials
Most of the advances made in treating cancer today were once therapies or procedures that were developed, tested and evaluated through the clinical trials process. These highly regulated research studies rely on volunteers to help doctors search for new and better ways to prevent, diagnose, treat and cure cancer.
Researchers use different types of clinical trials to improve care for HCC and other related conditions.
Treatment trials are the most well-known type of clinical trial. They test a new medical approach that may include new drugs, drug combinations, surgeries, medical procedures or devices.
Disease prevention and patient screening trials are designed to evaluate new ways to identify or diagnose a particular condition. These trials also find ways to prevent the initial development or recurrence of a condition. These can include medicines, vaccines or lifestyle changes.
Diagnostic tools and procedures are conducted to examine new and improved methods for identifying cirrhosis or HCC and the risk factors for those conditions.
Researchers seek to learn more about the genetic disorders and disease-related mutations that cause liver diseases such as NASH, HCC and other health conditions.
Lifestyle/behavioral changes explore and measure ways to make people more comfortable as they manage a chronic condition. Some studies test the effect that lifestyle changes have on lowering the risk of NASH and HCC.
Let your doctor know if you are interested in participating in a clinical trial. Your medical team can guide you through the process, and you can search for a trial on your own. To get started, use the list of clinical trial search sites below. Then follow these steps.
Gather your diagnosis and treatment information.

Search by your cancer type or condition. Add your age, preferred location and other details.

Review the list of trials and discuss those you are interested in with your doctor.

Contact the clinical trial team. Ask questions and take notes.

Undergo testing to see whether you meet the eligibility criteria.

Review the trial's details in the Informed Consent document, and talk it over with your loved ones.

Begin the clinical trial.